At Audiobook Empire,
audio reigns supreme, narrators are hailed as heroes, headphones are worn with pride, and AI is our common enemy.
Marrying pomp and circumstance with quality you can count on, Audiobook Empire is a full-service production house that produces and promotes audiobooks with gusto. "Full-service" means we take care of everything, from start to finish.
Our top priority is producing high quality audio, no matter the genre. We work with authors around the globe. With the Empire, all options are available to you. Our reach stretches beyond the horizon!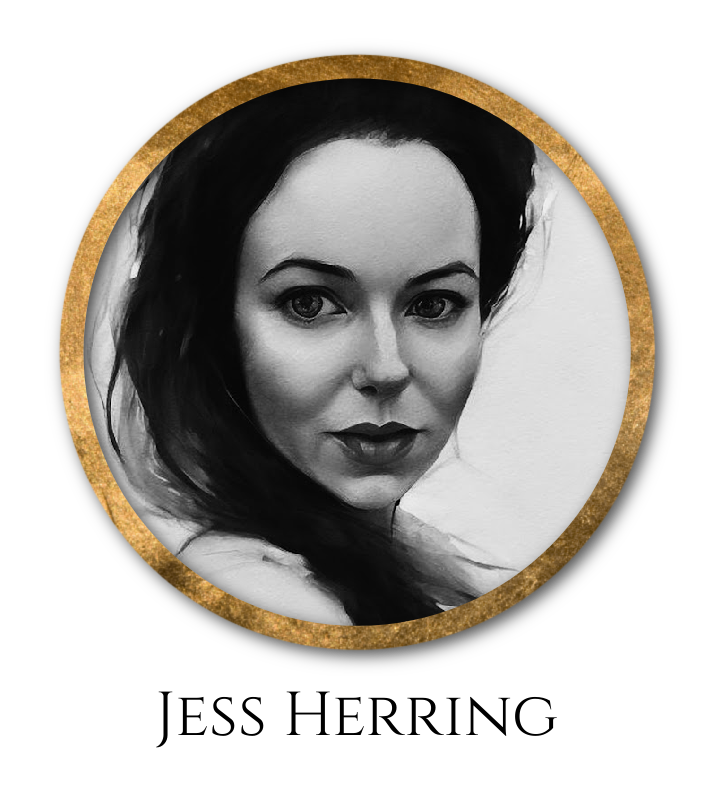 A Message from the "Empress"
Owner and Founder of the Empire
Many of you may already know me through my many years of promotional work within the audiobook industry. When I founded Audiobookworm Promotions in 2016, I was filling a hole in the industry by providing a much-needed service to the indie authors, narrators, and publishers long neglected by the fast-paced and ever-evolving audiobook business.
I chose the name Audiobook Empire because of the sense of community it inspires. An empire is so much more than one person. Everyone has their place in an empire, everyone is integral to its success, and everyone is welcome.
I love this industry, but primarily, I love audiobooks. I am, and always will be, a listener first. By choosing to work with people who love audiobooks and this industry as much as I do, I know that the titles we produce are labors of love. As a listener, I know that love can be heard and felt through the speakers.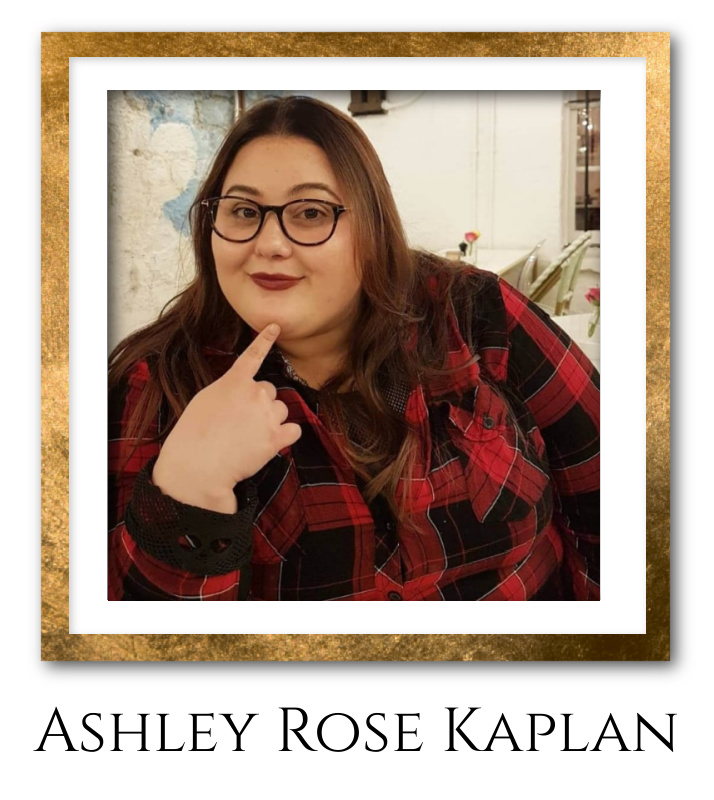 Meet Ashley Rose Kaplan
Executive Assistant to the Empress
Ashley loves a Spicy Romance, give her a YA Dystopia with a few Supernatural creatures thrown in for good measure and she is in narrator bliss. While she has been known to dip her toe into the Educational or Hobby sections of the bookstore, she is happiest within the pages of Historical Fiction, Fantasy, or an Otome tale. Originally a musical theatre triple threat from Long Island, NY, Ashley & her home studio are now located in Hertfordshire, England. After many years on the road, she made the hop across the pond premiant. A bit of a kitchen witch/mermaid, when not working you can find her rattling DND dice, frantically knitting, hiking the British countryside, bench pressing, or studying something new - currently welcoming guitar & the Scottish accent to the repertoire.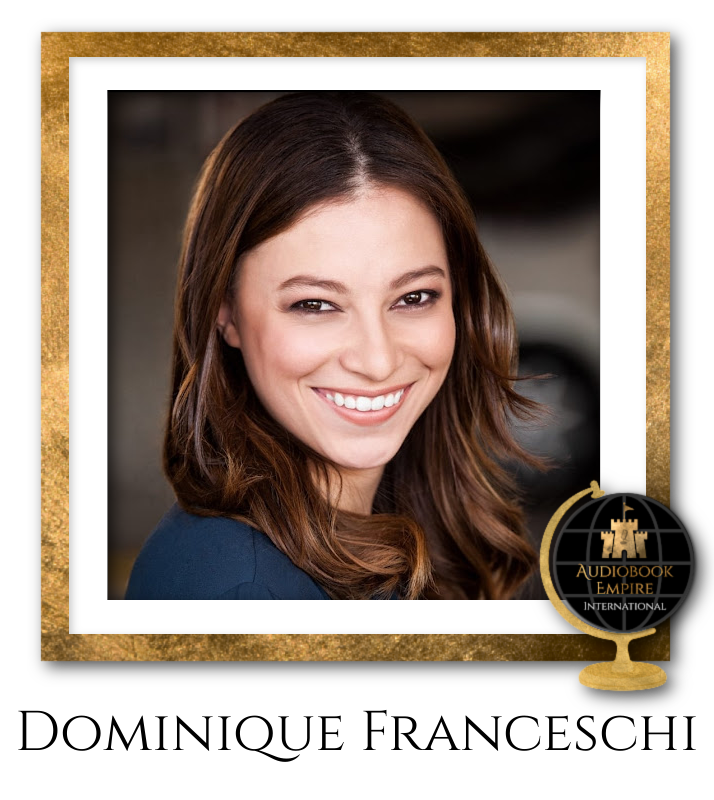 Meet Dominique Franceschi-Cybulski
Head of the Spanish Production Team
Dominique Franceschi-Cybulski (or just Dom) is a Colombian-born, LA-based creative. She studied Performing Arts throughout high school, and currently holds degrees on Musical Theater, Dance, Communications and Performing Arts.
Throughout her training, Dominique discovered her excitement for breaking the stereotype for South Americans and Spanish speakers in creative industries. Through her work, she has achieved recognition among her peers, and she even has 4 Guinness World Records for working on diversity projects. Now as a full time creative, Dominique sits in the board for PANA, is a Community Mentor for The Global Actor community, and is a member of the DEI & Mentorship Committees of the Audiobook Publishers Association.
In her free time, Dominique enjoys playing video games (recent games include Dragon Age: Inquisition, Animal Crossing and Genshin Impact), watching movies, reading, and seeing live performances of all kinds. Some of her recent favorites are Carlos Vives and John Williams at the Hollywood Bowl! She also loves taking nature photos that she some day hopes to paint.
While she continues to hone in on her craft, and as a self defined "human in progress", Dominique is excited to continue growing (both as a performer and as a human being), and is very much looking forward to leading the Spanish Production Team for the Audiobook Empire!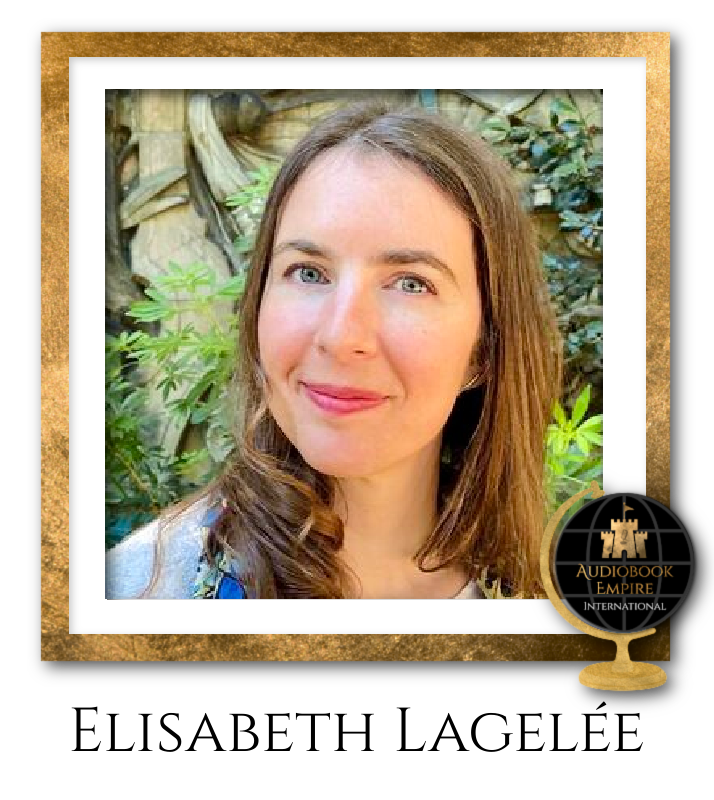 Meet Elisabeth Lagélee
Head of the French Production Team
Elisabeth Lagelee – Eli – is a Paris born, San Francisco based voice actor and audiobook narrator working in both native Paris French and English.
Passionate about multiculturalism and stories of reinvention, she studied classical theater in Paris and Business in Nice, New York, Nagoya (Japan) and Mannheim (Germany). In 2016, after seven years working in marketing for a French beauty company, she moved to San Francisco (Paris of the Pacific!) where she volunteered for Reading Partners while diving into the world of improv and learning the intricacies of narration.
Now a full-time narrator, she has produced over 85 audiobooks in both French and English and is excited to make the booming French speaking market accessible to independent authors through the Audiobook Empire.
Outside her booth, she loves to get lost in nature or urban history, usually with her little human in tow and a baguette or some home-made crepes in her bag.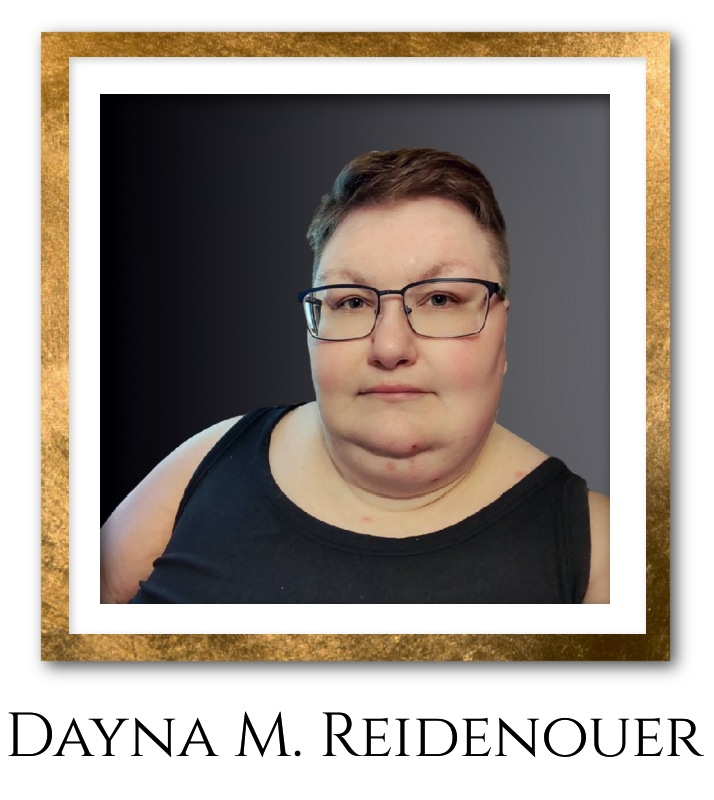 Meet Dayna M. Reidenouer
In-House Manuscript Editing and Adaption
Dayna M. Reidenouer (they/she) draws on eighteen years of writing and editing experience in addition to a lifetime of listening to read-along picture books and radio dramas to help authors polish their books for print and audio. Dayna is a respected member of the editing community and was elected to the board of the Editorial Freelancers Association in June 2023. Have story questions or need to solve a publishing problem? Dayna is here to help!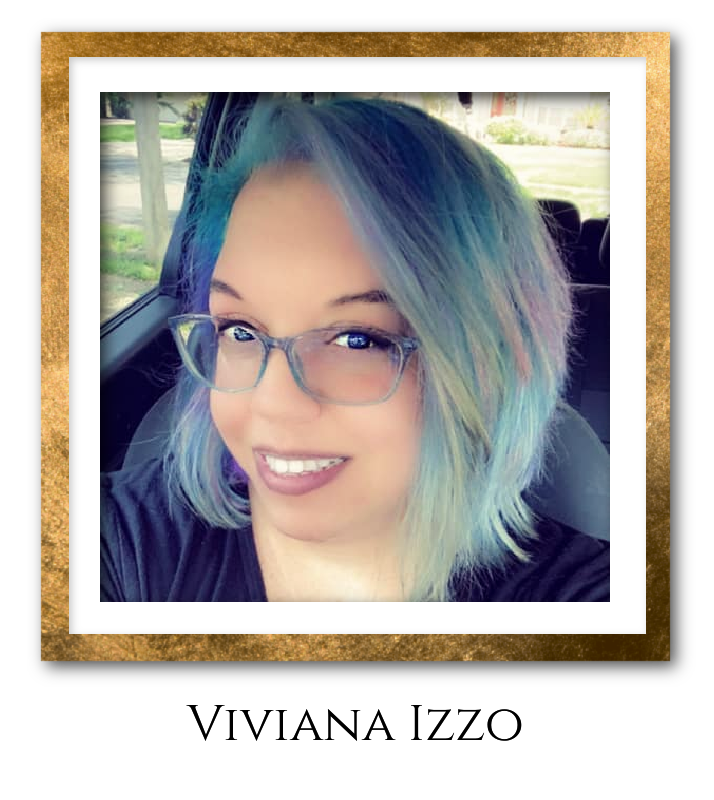 Meet Viviana Izzo
Host of the Audiobook Lovin' podcast
Viviana is the owner and operator of the award-winning Enchantress Design & Promo, providing marketing and promotional consulting. These services include social media management and graphic design, which extend to eBooks, print books, graphic teasers, social media site design, web and print advertisements, and animated widgets for websites.
Professionally, Viviana has held the roles of audiobook proofer, casting director and audiobook production manager on multiple successful projects.
Notably, she was nominated for a 2020 SOVAS Award (Best Audiobook Narration - Romance or Erotica - Best Voiceover) in her debut as an audiobook production manager on the title My Sinful Desire by Lauren Blakely. Viviana also served as the audiobook production manager for Lauren Blakely's entire Sinful Men five-book series.
In addition to working with authors, Viviana is the creator of the Audiobook Lovin' Series. This month-long virtual occurs in June, which is celebrated in the audiobook community as Audiobook Month. The series is celebrating its eighth year showcasing all things audiobooks.
Due to its popularity, the series now has a spinoff in the Audiobook Lovin' Podcast. The podcast discusses all things audiobooks. Guests include esteemed authors who craft unforgettable stories and the beloved narrators who bring those stories to life. Viviana hosts the podcast using the moniker Viviana, Enchantress of Books.Viviana earned a B.S. degree in Business Management with a minor in Marketing and an A.A. degree in Culinary Arts.